Miami Condo Solution
offers the most comprehensive resource for Miami condos search. Our real estate agents have access the entire inventory for South Florida including thousands of condos. On our website we selected only the best listings that include over 8,930 apartments listed for sale in 276 buildings located in 19 neighborhoods around Miami including, South Beach, Brickell Ave, Downtown, Sunny Isles, Aventura and others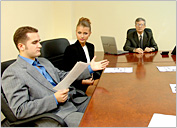 We are specialized in condos. In fact, this market is our niche! Whether you are looking to buy, sell, or rent a 1 bedroom apartment to a luxury penthouse, our dedicated team of Realtors® will assist you with all of your real estate needs by guiding you step by step to your next Miami condo buying, selling, or renting process.

Featured Buildings
exclusive listings and apartment deals

Quantum Unit #1905

594 SqFt 0 BR / 1 BTH

$254,980





Reduced:11.4%
$-28,981

Save

Now Asking:
$225,999

More Info

Marina Palms Yacht Club Unit #1711

2080 SqFt 2 BR / 2 BTH

$1,415,000





Reduced:1.8%
$-25,000

Save

Now Asking:
$1,390,000

More Info

400 Sunny Isles Unit #1220

0 SqFt 3 BR / 3 BTH

$1,230,000





Reduced:0%
$0

Save

Now Asking:
$1,230,000

More Info




Brickell quick facts

Brickell has now 45 Buildings listed offering 2249 apartments for sale which 165 have been listed on the past 10 days. There are also 8 foreclosure units.

It's a renowned financial district that counts hundreds of office buildings and amazing luxury condominiums. Read more

Short Sales & Foreclosures Condominium Deals




South Beach (SoBe) quick facts

South Beach offers 25 Buildings which have listed 1083 apartments for sale which 49 have been listed on the past 10 days. There are also 2 foreclosure units.

If you are looking to search for a condo in South Beach, let us help you with our extensive knowledge of the area. Read more




Meet Our Sales and Broker Associates Team




We also offer a complete website with luxury homes for sale and estates available in the Miami area.